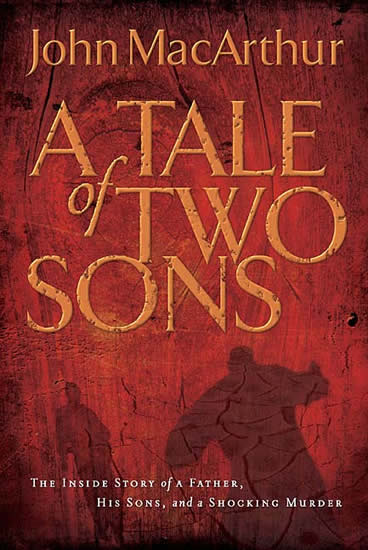 We had a good turnout for the summer kick-off last night. It was good to see several new highschool grads join us! We enjoyed burgers & fellowship and I shared a brief introduction to the summer study on parables. As a way to continue the parable theme, I gave away a copy of John MacArthur's book "
A Tale of Two Sons
," which is about one of the most well-known parables in our Bible - the prodigal son. Drew Savary was our winner!
For the rest of you, I want to commend Pastor MacArthur's sermon series on this parable (from which the book is derived). You can
listen or download the 3-part series here for free
. I can assure you that this will be one of those sermon series that you'll always remember. Consider MacArthur's description of the parable:
Of all Jesus' parables, this one is the most richly detailed, powerfully dramatic, and intensely personal. It's full of emotion—ranging from sadness, to triumph, to a sense of shock, and finally to an unsettling wish for more closure. The characters are familiar, so it's easy for people to identify with the prodigal, to feel the father's grief, and yet still (in some degree) sympathize with the elder brother—all at the same time. The story is memorable on many levels, not the least of which is the gritty imagery Jesus invokes. The description of the prodigal as so desperately hungry he was willing to eat husks scavenged from swine food, for instance, graphically depicts his youthful dissolution in a way that was unspeakably revolting to His Jewish audience.
Read more here.
I'll be posting more links, quotes & articles related to the parables & other helpful topics all summer, so come back often. In fact, the best way to keep up with the blog is to subscribe by email. It's easy, spam free and you'll only get emails when the blog is updated.
Click here to subscribe
.